Subscribe to our blog: RSS | Atom

Bellingham Film Screening Invite!

Join us at the Pickford Cinema for a special screening of Slumdog Millionaire in Bellingham! 10% of the proceeds from ticket sales will go The International Orphan Fund. Providence has surely granted this film at an opportune time for the cause!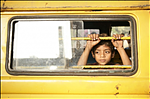 The Brothers Leese will be there for a short presentation before the show. They will also be accepting donations for the orphans so please bring your checkbook. A little bit goes a long way in India!
WHEN: Wednesday, March 18, 8:15pm. Tickets go on sale at the box office at 7:55pm so line up early! 88 seats available.
WHERE: Pickford Film Center, 1416 Cornwall Ave, Bellingham, WA 98225. ph. 360-738-0735
HOW MUCH: Tickets are $8.25. Sorry, no advance sales. Box office opens 20 minutes prior to show.
10% of the proceeds from ticket sales go to charity. Tell your friends!
Already seen it? See it again!
Post a comment:
Commenting is closed for this article.