Subscribe to our blog: RSS | Atom

Chicago to Malabar Farm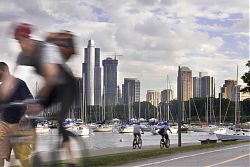 In Chicago, we lingered. Only the oblique rays of the evening sun were enough to stir us from our temporary home in the city's heart. It was, as it alway is, difficult to leave shelter and friendship for the exertions of days to come. But we did, in the end, and I would go so far as to say that sometimes, at least, it's merely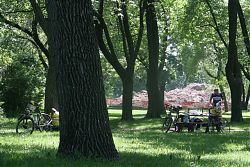 a matter of momentum: as soon as we've warmed our worn legs and found rhythm, time speeds up—through the forest of skyscrapers and across the anthill we raced, the city dwindling to interminable sprawl while we gathered impetus. In form and constitution Chicago continues well over the State Line into Indiana, like a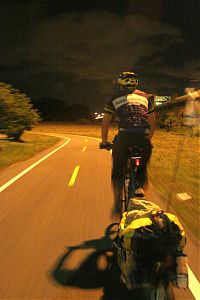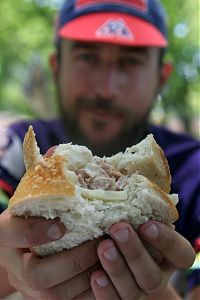 great rash spread across the face of the earth.
We were separated, and reunited several hours later, and camped in a little park after evading a watchful policeman who might have objected to our choice, to sleep untroubled until roused by the early-morning dog-walkers of that neighborhood. Not long after a light breakfast of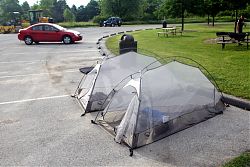 yesterday's leftovers, while Michael Jackson was, I fancy, breathing his last effeminate breath, we sailed through his hometown of Gary Indiana; needless to say, we didn't stop.
Indiana and Ohio passed without incident. En route we were entertained by several very kind hosts, among them an elderly couple who serenaded us with ragtime on the piano and kept us well fed,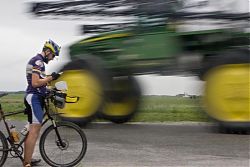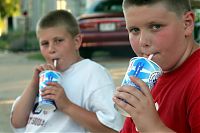 and a young fellow whom we came across accidentally while we were seeking hospitality in a local fire station.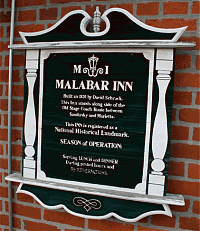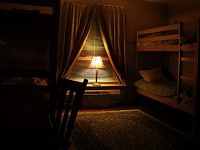 From there it wasn't far to our next stop:
Malabar Farm Hostel and Inn.
Situated in the rolling countryside of Richland County,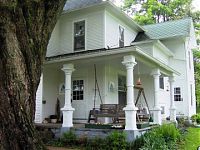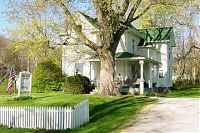 Malabar Farm Hostel is located on a working farm in Malabar Farm State Park in rural Ohio—it's a lovely stay: highly recommended! The place was home to Louis Bromfield, American author and conservationist. Also, only a mile down the road is the Malabar Farm Restaurant – They serve up sumptuous food in a charming atmosphere. If you're in the area, don't miss out! The Forest Mushroom Soup followed by the Wild Mushroom Shrimp Pasta (with cream!) was particularly tasty. They also bake their own bread on the premises, and we were fortunate enough to have some straight out of the oven!
Also, a special thanks to Harbor Lights Food and Spirits and The Cookery Restaurant and Buffet for their patronage!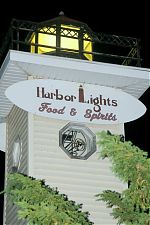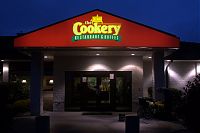 Comments:
Post a comment:
Commenting is closed for this article.