Subscribe to our blog: RSS | Atom

First snow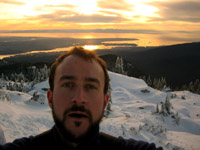 I've added some promo files including a flier, poster, sponsorship proposal and logos to the 'press' page. Check them out. We are nearly ready to launch officially…sure, I've been saying that but it's really true! The Google Checkout donation system is on the edge of going live and that's the only holdup.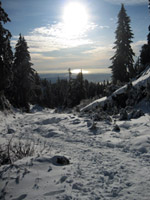 To make this post more interesting I'll add a pic or two from this weekend's hike on Mt Seymour in North Vancouver. The lighting was incredible, the views with the contrast of the new snow, spectacular!
Post a comment:
Commenting is closed for this article.