Subscribe to our blog: RSS | Atom

From Caen to Cork
Early September, 2009
We were riding East. Mont Saint Michelle sank like a great ship into the orange glow of the horizon behind us. Caen, Lisieux, and Calais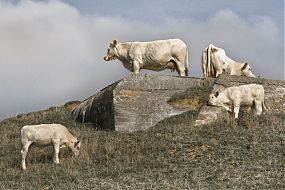 reared up and receded in turn, sundry strokes on memory's ever-dripping canvas. The cliffs of Treport were before us, under us, and then behind us in a flash: soon we were coasting into
Boulogne, and gliding up and down the undulating contours of the road to our hosts' house near Devres, just south of Calais. We were close: England was on our minds, in our nostrils, on our tongues, and about our ears—Merry England was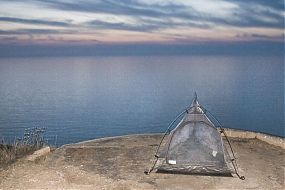 before us at last: just across the channel!—only a day or two away—or so we thought. However we would soon find that England—the people particularly, did not fit our expectations.
Our stay at the Lenains' home was happily prolonged. While Alain kept us entertained with stories from his adventurous life, we sampled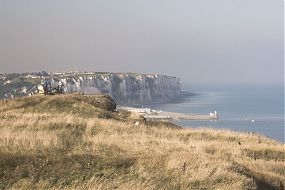 various French viands, including food grilled piece by piece on the Pierrade, a heated stone slab (see photo), steak tartare, and some toothsome desserts made by Mrs. Lenain. We were roused early each morning by the noisy heehaws of the donkeys. Needless to say, one night stretched languidly into four.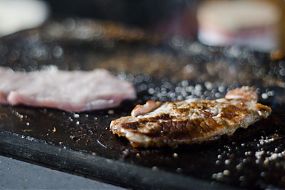 Alain accompanied us to Calais on his bicycle—he's an avid rider, and could easily have outstripped us. But we took our time along the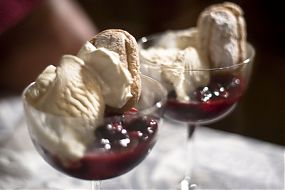 narrow roads that wound sinuously through tiny picturesque villages and the open fields of agricultural France.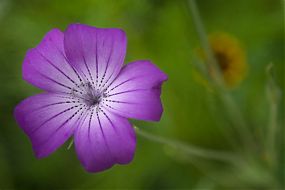 Several hours of steady riding carried us within site of the docks, where we stopped briefly to stock up on wine, cheese, and bread to sustain ourselves in the land of boiled vegetables and clinging vapors.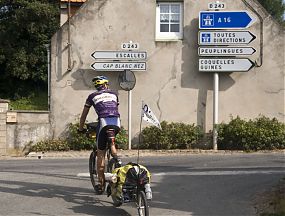 It wasn't long before we disembarked underneath the White Cliffs, shattering, as I lifted my eyes, all romantic notions of the place: a chaotic maze of chain-link fence and semi-trucks, overshadowed by gloomy industrial buildings and the chalky white cliffs just above. It was pretty bleak on the whole. We went from notion-shattering to run-ins with the orkish youth of Maidstone.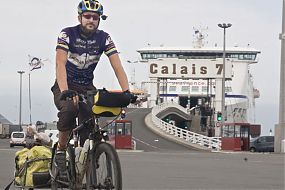 The next few days would see us through southern England and Wales, across the ferry from Pembroke to Rosslare, and through southern Ireland to Cork.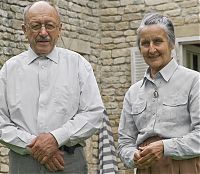 Comments:
Post a comment:
Commenting is closed for this article.