Subscribe to our blog: RSS | Atom

Happy Birthday ! ! !

"The whole object of travel is not to set foot on foreign land; it is at last to set foot on one's own country as a foreign land." – G. K. Chesterton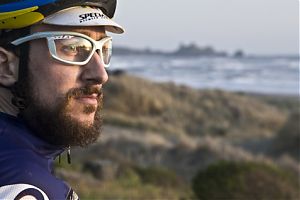 Today (03/04 April) is the Orphan Ride's birthday: one full year has elapsed since we bade farewell to friends, comfort and familiar scenes for the trials and joys of the open road and rough-hewn trail. One year has passed, and one year remains, or two, before we set our blistered feet on familiar shores, and compass the object of our little adventure.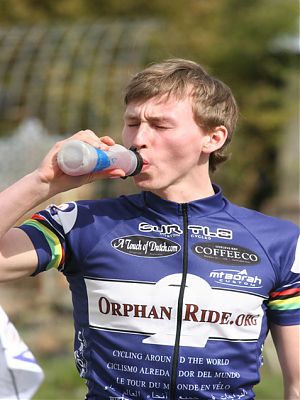 At present we are celebrating our one-year anniversary and the Easter Holiday just north of Rome with the Consoling Sisters of the Sacred Heart whose order operates the orphanage in India – they are all very kind, and it seems an auspicious day to find comfort and rest in the bosom of so warm a surrogate family at the outset of the second part of our journey.
Thus far…
We've meandered some 20,000 kilometers between Seattle and the other great cities of West—a small matter of some four million pedal strokes—and managed to raise over $30,000.00 for charity —thanks, that is, to our sponsors and the many benefactors who have contributed their hard-earned cash to the greater need. You can see our anticipated route here . Of course we are grateful, but have high hopes for the future: our ultimate goal is $200,000.00, and we plan to reach it.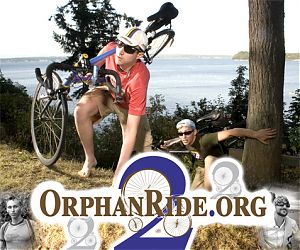 What's to come?
In two weeks' time we sail from Italian shores to Greece, and cross by land into Turkey, bidding farewell to Europe and the West until sometime in 2011. Thus begins the next and final leg of our journey around the world: across Asia to Japan, via Kazakhstan, India, China etc.. We hope to arrive at the Indian orphanage for the 2010 Christmas season (accidents, attacks, and bankruptcy barred).
What else, eh?
Blog posts and photos: technologically speaking, I'm back in business – thanks to Catherine for schlepping my new laptop across the Atlantic. My other laptop met its unfortunate end recently in Sintra, Portugal. Look forward to loads of (my) photos from Morocco, Spain, and Italy in the near future.
Lastly,
A plea: if you know of anyone traveling to or from some point near our current location over the next few months, someone who could deliver things to us, or carry thing home for us, please let us know.
Yours to the bitter end,
da Roma
Comments:
Post a comment:
Commenting is closed for this article.