Subscribe to our blog: RSS | Atom

More Sponsors! UBCC and Eddy's


The officials at International Orphan Fund and www.orphanride.org (i.e. my brother and I) are pleased to announce our most recent sponsors! Useless Bay Coffee Company and Eddy's of Whidbey have each pledged $1000 to our cause, the Orphan Ride. Thank you, sponsors, for your generous support!
Both shops are located in Langley on beautiful Whidbey Island in Puget Sound, just a short skip across the pond from Seattle—and what a lovely place to visit our little island is…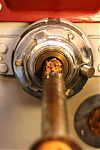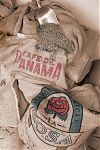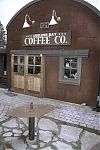 Useless Bay Coffee Company, though fairly young, has earned a well-deserved reputation for having some of the best coffee not only in town, but in (dare I say?)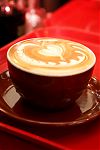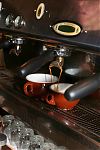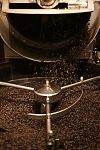 the world. It's a fact. Super-premium-grade beans are imported from all over the globe, and roasted in full view of the public on a classic 1950s Probat German roaster—to perfection—before they're analyzed extensively by skilled tasters and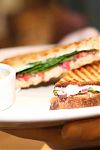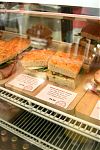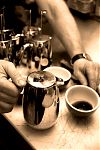 blended to yield a heavenly cup: stop by for thick, rich crema, velvety foam, and ambrosial espresso, poured by very friendly, highly-skilled baristas. Hungry too? Owner/roaster Des Rock is genius at inventing new sandwich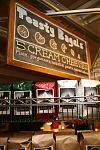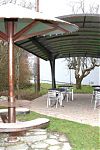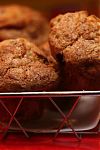 and hot-off the grill panini combinations. Their soups and fresh green salads are also exceptional, while crumbly homemade pastries will tempt those of you with a sweet tooth. This totally unique roasteria also boasts of a fabulous outdoor edible garden in Spring and Summer, and a recent, artist-rendered indoor expansion for the cold months. If you haven't visited, do so. And bring your appetite.
Of course, UBCC's coffee is best enjoyed while wearing one of Eddy's artist-designed, 100 percent organic cotton t-shirts, which don't just look incredible, but feel incredible too—just be careful not to spill. Designs—mostly by local artists (from 14-80+ years of age, of diverse discipline and background)—range from the extraordinarily eclectic to the beautiful, quaint, and whimsical.
27 different artists are currently represented—see the beautiful pieces on their site, or, better yet, stop by their airy, seaside shop and meet the three fun-loving friends who came up with the idea behind Eddy's, Harriet, Peggy,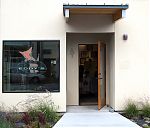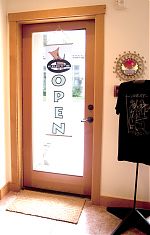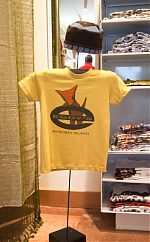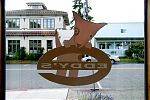 and Ronni—you'll love them!
But who is this Eddy character, anyway? From the website:
Eddy is a very happy Jack Russell Terrier whose pet is Harriet. He is a goofy looking little chap whose idea of heaven is getting into the prickliest patch of bushes and sniffing out rabbits. His best friend is a cat, he likes to swim and can smile. He sleeps on his back with all four legs pointing straight up.
Post a comment:
Commenting is closed for this article.