Subscribe to our blog: RSS | Atom

The Sintra Entry
As I post this I'm sitting on the steps of the cathedral of Cadiz, Spain…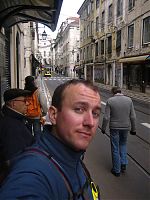 Portugal does have their imported films dubbed into Portuguese. The positive aspects of this are twofold:
(a) The citizens learn to speak English surprisingly well as a result of the worldwide proliferation of Hollywood blockbusters. In fact, English is more widely spoken here than in Spain or France, two countries where the citizens must take 7 years of English in school!
(b) English-speaking foreigners can enjoy the most current American flicks at any theater in the country.
And the Brothers took full advantage of these benefits during their holiday stay in this fine country.
A Moorish castle lies atop one of the green, rocky peaks of Sintra and the Portuguese Royal Palace…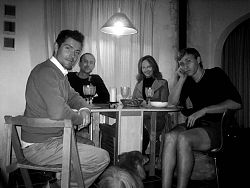 In mid-December we took a short daytrip to the hilltown of Sintra via the commuter train from Lisbon. Essentially, the plan was to hook up with Martin and Cat of Cycling-Rentals.com and Cycling-Centuries.com for the afternoon to use his tools for some light maintenance on our CURTLO steeds. When we arrived at his house we began to set to work, but it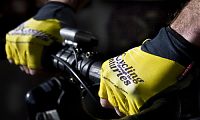 was such a fine, crisp, sunny day he asked would we like to go hit the trails? Of course we would! So, the three of us cut work short and had a quick and tasty soup'n'sandwich lunch in their cozy house above the lush, terraced, citrus-perfumed garden-on-the-hillside and made for the singletrack, Martin filling us in on the some of the lore of this tucked-away town of royalty and mystery. A Moorish castle lies atop one of the green, rocky peaks of Sintra and the Portuguese Royal Palace, gilt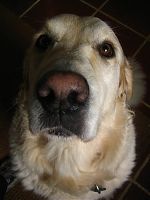 in the most, aesthetic pastel colors, atop a higher one. I feel utterly at a loss to paint a literary picture of this magical area even though my short term memory recals it vividly. Our ride took us up to the Capuchin Monastery (no longer in use) and then twisted and flung us through rapid sections of narrow trail, filling my senses with the fragrance of Eucaliptus and Palm, to spit the three of us out on a trail that dips and winds like a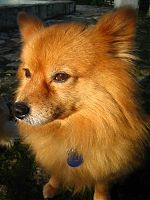 roller coaster along the cliffs that line the Atlantic Coast.
After such an enjoyable day how we turn down an offer to stay in the adjoined apartment with these new friends in Sintra? Consequently, we packed up our stuff in Lisbon, said goodbye to our wonderful host Kirsten, who was headed to Israel for the Holidays, and caught the commuter train to Sintra.
Words cannot express the welcome relief it was for me to spend some weeks in one place after nine months on the road!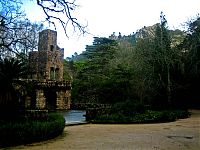 It would be quite impossible to adequately narrate all of good memories that I hold of our stay with Martin and Cat. The days turned into a week, the week into weeks, and the weeks turned into a month of warm fires (indoors!) during the storms, holiday celebrations, nights at the cinema, hikes and bike rides in hills and delectable culinary gatherings. Words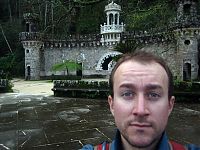 cannot express the welcome relief it was for me to spend some weeks in one place after nine months on the road!
During the first week Martin and Cat hosted a Christmas party featuring mulled wine and a fun mix of Portuguese and Anglo-British-American locals which ended in a hilarious game of Balderdash. The week after, Randall and I attended Midnight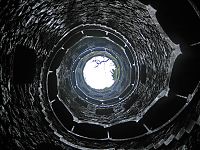 Mass in Lisbon at the priory with the warm resident priest, Father Ettelt, along with three young Portuguese, two of whuch had prepared a traditional meal of Bacalao and a full spread of Portuguese pastries. During the day we had the honor to celebrate Christmas with Martin's family: A full Turkey-stuffing-roasted vegetable feast prepared with meticulous expertise by Cat and topped with literally the very best chocolate cake I've ever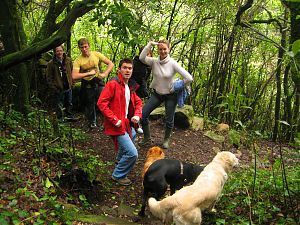 had. Also, we had some rainy days and some vigorous mountain bike rides and dinner parties in these first two weeks. The next two were characterized by constant rainstorms, waiting for my shoes to arrive by currier from northern Spain, movies, and more of the former, minus the mountain biking due to the inclement weather. Practically every night Randall and I were kept company by the curious forest creature, Shotsky; the irresistably sweet Roxy; and the unfortunite but not altogether unlikable grumpy-old-codger, Max, who is strikingly reminiscent of an an old, stiff, black sheep. Martin, Cat, and the latter three friends will be sorely missed, but well remembered as we continue on. If you are ever in Spain or Portugal and want to do some cycling,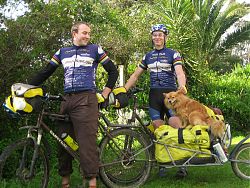 these guys are the ones to go with! To rent a mountain, street or touring bicycle is very affordable, and I would hazard a good guess that the package tours they provide are equally up to snuff, with Martin keeping them lively high-spirited with his quick humor and Cat running the logistics to make it a pedal-holiday to remember.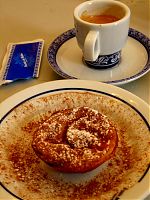 Delicacies I will not soon forget: Pasteis de Belém, a custard-filled, flaky-crusted tart only made [correctly] in the Belém district of Lisbon and judged by most that have had them to be the single foremost pastry in the world; Cat's creamy carrot soup; a Greek meal compliments of Kreton (sorry, don't remember the name of the main dish); octopus tentacles swimming in olive oil and garlic; Cat's carrot cake; and, as a matter of course, the Portuguese chocolate cake.
Comments:
Post a comment:
Commenting is closed for this article.