Subscribe to our blog: RSS | Atom

Waiting, Waiting in Istanbul

Having two ears and one tongue, we should listen twice as much as we speak.
-A Turkish proverb
If you have looked at our little Google Map below the ride statics lately you might be wondering to yourself, "Gosh, are they still in Istanbul?" The answer is yes. If you are one of those people who prefer not to listen to others vent their frustration, you might want to skip this post in favor the next to come. Otherwise, read on!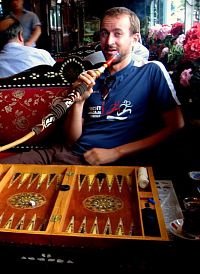 I've never been asked to put my bicycle through an x-ray machine. Until now. The Jordanian security at the airport insisted upon us both shoving our entire bicycles through on the conveyer belt and they got stuck in the machine almost immediately (big surprise, guys!). Our steeds were finally extricated from the other end and we had the good fortune of being chosen for a "random" search of our luggage. After everything was spread out on the concrete floor and then not-so-carefully repacked we finally checked in and flew to Istanbul. During our layover in Dubai I saw our bikes and trailers amongst a cluster of suitcases outside one of the terminals,and, as we were on our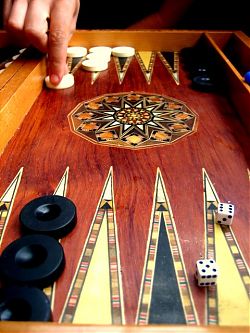 way to board the plane I wondered why it had not been loaded yet. We took off 10 minutes later. When the plane landed at eleven PM I had become convinced that none of our checked luggage made it to Istanbul. And I was right. To celebrate, I splurged on a bottle of Caol Isla single malt Scotch at the duty free and we bussed it to Mustafa's flat in Üsküdar.
When we picked up our gear two days later my trailer dry bag was open and looked as though the baggage handlers had used it as an enormous football. There are three holes in it which may or may not indicate that I should no longer call it a "dry bag." Also, my trailer shock had been destroyed since the air had not been released from it; I also was missing my spare tire, some spare spokes and various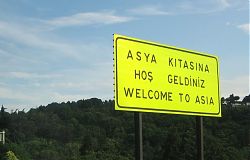 other odds and ends; and Randall's trailer fender had been torn free. When I contacted FlyDubai about these issues they told me that "yes, we have a policy of reimbursement for lost or damaged baggage," but since sending them the list of items two weeks ago I have heard nothing in return in spite of having sent them two reminders.
Next, we found out that Randall's high-end SLR camera had been delivered to the porch of his friend with no signature required and she never saw a sign of it, indicating that it had probably been stolen from the porch after delivery.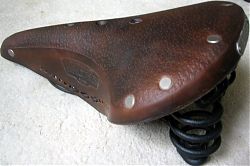 It has been a pleasure to be back with our dear friend, Mustafa, in this atmospheric metropolis, enjoying balik ekmek (sandwiches made with freshly grilled mackerel) and loads of fresh fruit, vegetables and cheese; and, of course, Mustafa's home-made, multigrain bread. We have been watching the World Cup and the beginning of the Tour de France and had vaccinations for rabies at the public hospital for free (we will be at a high risk on bicycles in Central and South Asia). I have taken a couple of mountain bike rides and a swim in the Black Sea.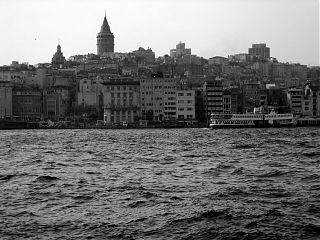 A friend new friend named Meghan couriered some important bicycle parts over to us since she was coming to visit Turkey on holiday (thanks!) but Randall was not able to have his new camera sent to her on time and I had a couple of things pending as well, so we decided to wait another week for a friend of Randall's who had offered to help. Both of us vigorously purchased everything we needed online, early in the week to be sure it would not arrive too late for her Sunday departure. I had ordered a Sony ebook reader, a item that I have been trying to acquire for some time, and instructed the seller to send it USPS Priority. Completely missing my instructions they shipped it UPS Ground and it arrived three days too late! Next, we found out that Randall's high-end SLR camera had been delivered to the porch of his friend with no signature required and she never saw a sign of it, indicating that it had probably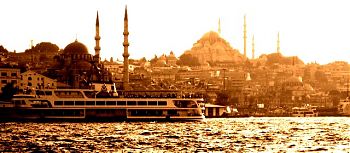 been stolen from the porch after delivery. Finally, the new shock that I had ordered did arrive on time, however, it was labeled "Contents under pressure and could explode" or something to that effect. Since it's a "coil" shock and not an "air-sprung" shock I am baffled as to why the parcel or shock was labeled so, but the warning was enough to inspire our friend's mother to opt to send it to Istanbul rather than allow her daughter to risk a bicycle shock explosion in her luggage. I would have been similarly concerned had I been in her shoes. What she did not know is that when a parcel is sent to Turkey by regular post it gets stuck in the queue at customs for a minimum of a month but sometimes three, without fail. It took almost a week to finally learn that the shock had been sent via USPS. So, unless I were pals with a
ranking Turkish bureaucrat I cannot expect to get my hands on it even close to soon enough. It would have been preferable that it had been returned to the seller so that I could at least recoup my cash.
At long last, here we are, still in Istanbul! Certainly, it is no foul place to be passing the time. Today we'll view the World Cup Final match and the Tour de France, tomorrow we will ride the coast of the Black Sea towards Georgia with the hope that we can fly Turkey before our visas run out. To top it off, we're caught up on this blog for the first time since Kansas! I anticipate that we will keep it up!
Comments:
Post a comment:
Commenting is closed for this article.