Subscribe to our blog: RSS | Atom

We Return to France

It was like returning home after a long trip. Our excitement was, I confess, somewhat food-centric, but what would you expect? We like to eat.
After disembarking in Cherbourg, fair winds sped us on our Southward way—despite a leg-numbing soccer match at Saint Michael's School several days previous (I was more of an on-field spectator, really—it was only my second time playing, and the kids were ruinously good)–until we reached an arranged home-stay in Granville, a quaint seaside town in the southwestern part of the Cherbourg Peninsula. Delphine, Max, and his brother Francois were quickly befriended, their company enjoyed. One night of our stay was spent at a Soiree Normande (not to be missed!) where meat—mostly sausages—was grilled over a hot bed of coals (which was literally shoveled inside from a bonfire just outside the door) and eaten American-style in baguette with ketchup and mustard.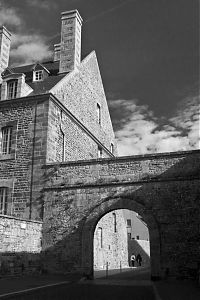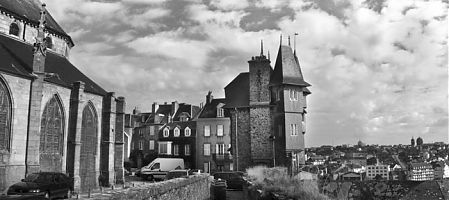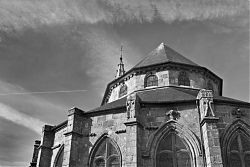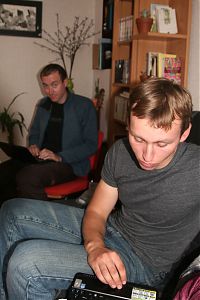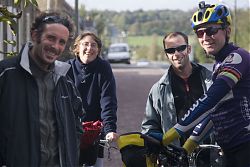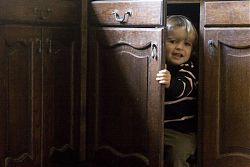 From that friendly retreat we coasted along quiet country roads to Sunday Mass in a nearby village. It was late, and far too chilly out to camp, so we were very happy to receive an invitation from a venerable old family to stay the night with them in their home. Monsieur and Madame Halle were extraordinarily hospitable—we passed a lovely night there, especially so because the house was graced with the cherubic curls of little Joseph.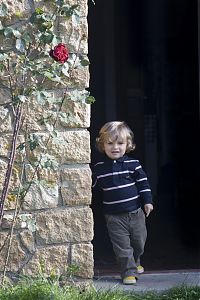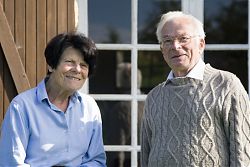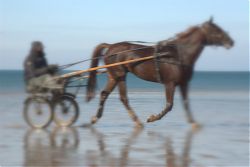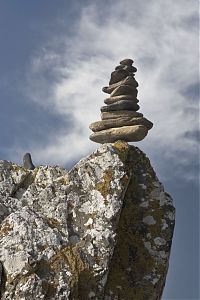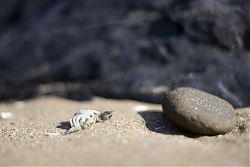 We were soon off to le Mont Saint Michel for a second visit without, we hoped, the anthill population of camera-toting Italian and Japanese tourists. As tourists we're very jealous of the attractions.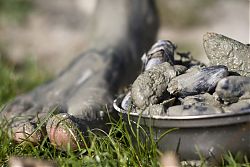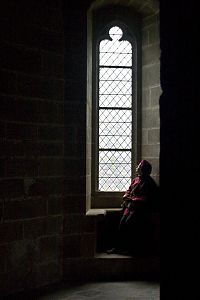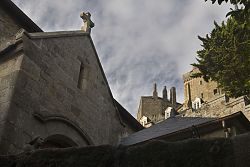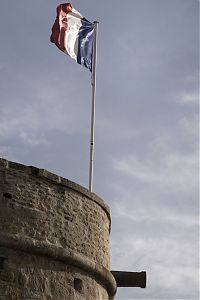 From Mont Saint Michel we cycled along small roads and paths, some covered in a layer of chestnuts and crackly dry leaves, to the city of Rennes. Our Granville friend had put us in contact with a friend of hers; we arrived sopping wet and shivering at her door one evening, and she took pity on us.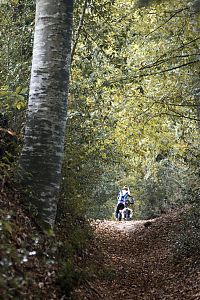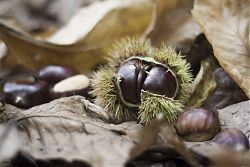 Towards the end of a very pleasant stay, Alexandra, our host, put us in contact with one of her friends in turn, and we passed several more days in the city (let it be noted that these fine young ladies were all capable cooks!)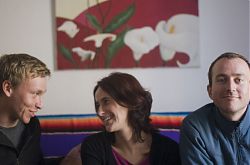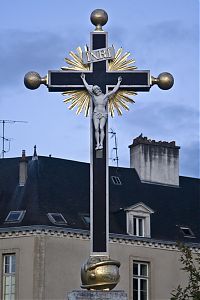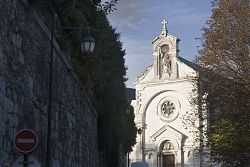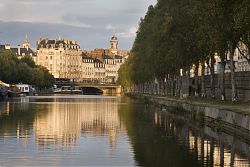 We also went on Pilgrimage in Lourdes, thanks to the help of M. Halle, but I was ill throughout, and leave the narration of that period to Andrew if he cares to tell of it.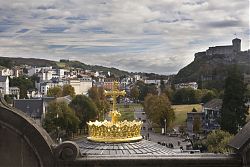 From Tours we returned to Rennes to get our things, and then we were off the next morning for Nantes along quiet canals. Andrew and I were separated, but it's not unusual these days: the time apart is good for us.
A few little things:
We're in Pamplona now. The blog will be current before ya know it!
The format of this post is a bit different than the previous ones, but as arranging photos in this program can be a real pain, I'm trying to streamline as much as possible.
The vehicle in the picture above is called a 'Sulky' because the solitary driver is supposed to be a moody silent sort of fellow.
Post a comment:
Commenting is closed for this article.