Subscribe to our blog: RSS | Atom

What About the Other Brother?

Although his pen has slumbered, his legs have been exuberantly wakeful; and it's been an exciting three months since last we met.
In Brief:
Teaching in Palayamkottai punctuated by several excursions to the neighboring town of Singamparai and the Malabar Coast to the southeast with the other volunteers, in the lumbering, grumbling, battle-scarred and aptly named: "Tempo." As the expiration date of my six-month tourist acquired in Pakistan neared, I booked a flight to Malaysia for a two-month sojourn in S.E. Asia. Details coming soon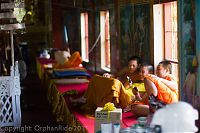 First Stop: THAILAND (May – June)
Train after train took me from Kuala Lumpur into Northern Thailand in time to enjoy the company of Andrew and his friend Jeff before they departed thence. Truly the land of smiles. More soon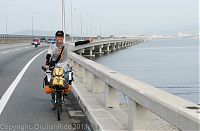 Next up, MALAYSIA (June – July)
After I'd had my fill of Chiang Mai's long-heralded cultural—and I mean culinary—delights, I saddled up for a long ride down the Malay Peninsula to Singapore. Lots of adventures en-route, including the closest near-death-experience yet, and a very enjoyable few weeks with a cycle-tourist from Guangzhou, China. Details Imminent
Followed by Singapore, we hope!
Did I ever make it to Singapore? If you're keeping up on our facebook updates , you will know. Otherwise, stay tuned for all the juicy details.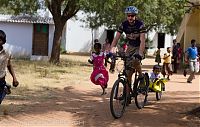 Comments:
I cannot wait until to read the details! I have become a faithful reader of your blog. I must tell you that my roommate and I read your stories aloud to each other and marvel at your adventures. (We also delight in your fine writing skills. She teaches 8th grade Language Arts and plans to share your writings with her students!) Happy feast of the Immaculate Heart, may Our Lady guide you.

— Marci Vigil · Aug 21, 08:22 PM · #

Marci,
Good to hear from you! And please allow me to tell you in return that you're much too kind; but Andrew and I are so happy that you're enjoying the occasional tale. Thanks again, and God Bless!

— Randall · Aug 27, 12:21 AM · #
Post a comment:
Commenting is closed for this article.