Subscribe to our blog: RSS | Atom

Where in the World is Randall?


at 48°52′0″N 2°19′59″E !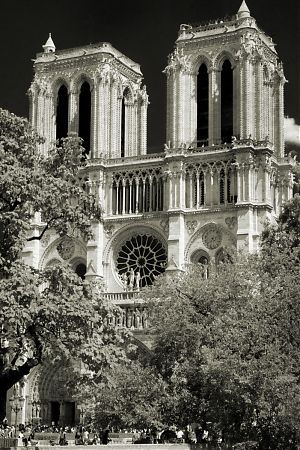 That is,
The Grand City—
The Megacosmopolis—
of PARIS! (chronologically speaking, of course. In reality whiskey-sipping around a table in Athlone; but each in its proper sequence).
To drag the murky shallows of memory made turbid by fruitless floundering, and to sift the debris arisen, I gladly strive, though it pains me. It is encouraging to remember: à l'impossible, nul n'est tenu.

My first few hours in France were dismally unpleasant: I was in no condition to cope with an excess of novelty, especially that so artful, elegant, and confusing, as French novelty. I was in such bad shape, in fact, that it took me several minutes to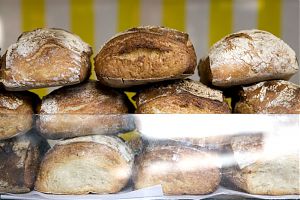 summon the courage to ask an airport janitor "Ou sont les toilette?", and even then found his unintellible response and subsequently supercilious looks rather mortifying. But several hours later (like days they felt) we were coasting through fields of swaying wheat—the source of so-o-o-o much pleasure in France—into the quaint suburbs of Lovely Paris. The sun was shining, and holiday-makers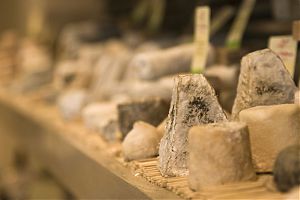 were about, milling by the canal—we dodged them on the Quai Adrien Agnes, riding along, losing one another, and finally arriving, after little difficulty, at our hosts' home. It is worth mentioning here, I think, that over the course of my stay in Paris, 8 of the 10 people I stayed with lived on the top floor of their apartment building, and the lifts generally weren't in operation, or weren't large enough to accommodate my impedimenta.
We stayed two nights with Julien and Vladana before Andrew was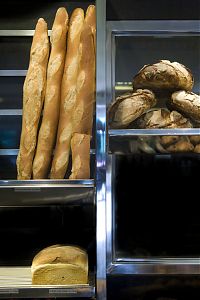 prepared to leave for Mont Ventoux. Those days were crammed with hot baguette and succulent fresh French peach from the south. Note: France is the beginning and end of all bread.
Comments:
Post a comment:
Commenting is closed for this article.