How to Donate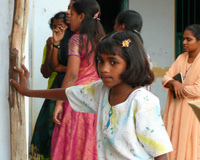 Get this: $25 is enough to support a child at the Servi Domini Orphanage for six weeks!
Sorry, we aren't accepting donations online anymore. If you wish to make on offering to the orphanage you can do so by mailing a check or money order made out to "SSPX Foreign Mission Trust – Asia" with a note reading "For the orphanage" to:
Regina Coeli House, 11485 N. Farley Road, Platte City, MO 64079, USA
MAKE A PLEDGE!


100% of proceeds to benefit orphans in southern India! Make a secure donation via PayPal.